SIGN UP NOW
TUTORIAL FLYER
A child has wandered out of an open backyard gate and is missing. A tornado has touched down and is heading directly for Miami Township. A crash or a water main break has closed a principal roadway and will affect the morning commute for hundreds of residents. Rapid and early notification when an emergency occurs can make a difference, whether it involves saving a life or simply avoiding frustrations and delays. But how do you get these notifications to the people who need them the most without interrupting the busy lives of those who are not affected? The answer is: a "Community Notification System".
Another great feature we included in our system is emergency weather alerts. Outdoor weather sirens are an important public safety tool, but they do not work if you can't hear them, and they don't tell the nature of the problem. CodeRED incorporates a powerful tool into its arsenal that provides immediate severe weather alerts to those most likely to be impacted by an impending danger. This component does not require intervention by a human, but rather, is automatically generated when the National Weather Service issues a warning for a specific area. It is like having a weather radio with you at all times!
But here is where we need
YOUR
help. For the system to provide the greatest benefit, the residents and businesses of Miami Township must also take some simple steps to receive the alerts.
WHAT YOU CAN DO
The system is already populated with over 16,000 verified phone numbers of Township residents. In the very near future, these numbers will be receiving a phone call with a brief message explaining how to enter or confirm contact information in the CodeRED system.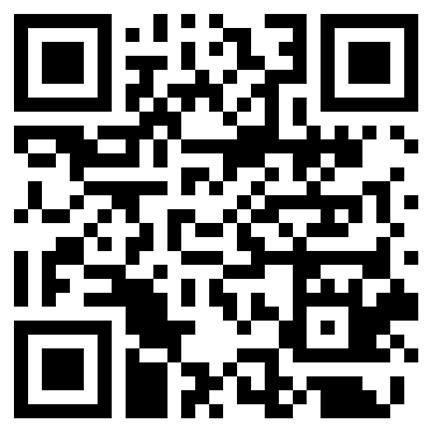 The call will originate from 866-419-5000. Please
DO NOT HANG UP
when you receive the call. If you do not receive the call, or if you want to take advantage of the system right away, please note the following options for enrolling in the system:
• Use the QR code shown at left to go directly to the enrollment web site.
• Text "MIAMI" (not case sensitive) to 99411 to be taken to the enrollment form on your mobile phone.
• Access the enrollment web site by going to https://public.coderedweb.com/CNE/BFEB4302916A

Please note that the phone numbers of everyone in the household can be added into the system. An emergency alert is of little value if the one receiving it is not in the impacted area at the time of the alert, or if the ones needing it most do not receive it. We also ask that everyone encourage their friends, neighbors, and members of their homeowner's associations to sign up. The more people we have enrolled in the system, the more people there are who will benefit from it. And to put your mind at ease, personal data such as phone numbers and emails are kept confidential, not shared with other companies, and not used for telemarketing purposes. Only we as the CodeRED system administrators can see it.
ADDITIONAL BENEFITS
CodeRED
is more than just emergency alerts. We will also be using the system to provide pertinent notifications that affect your personal safety or that can help you avoid difficulties that could affect your day. These include (but are not limited to):
• Safety / crime alerts for specific neighborhoods
• Scheduled road closure alerts • Hydrant testing alerts to avoid brown water that may affect laundry outcome
• Scheduled "No Parking" restrictions and snow event declarations

It is not Miami Township's intent to inundate its residents with unneeded calls. We do not foresee residents receiving very many notifications each year. But when they are received, you can be certain they likely affect you and your family, and that they are important. We would like to thank all Miami Township residents in advance for participating in this program designed to keep Miami Township safe and secure.
For additional information or if you have questions, please contact the Miami Township Fire & EMS at (513) 248-3700.