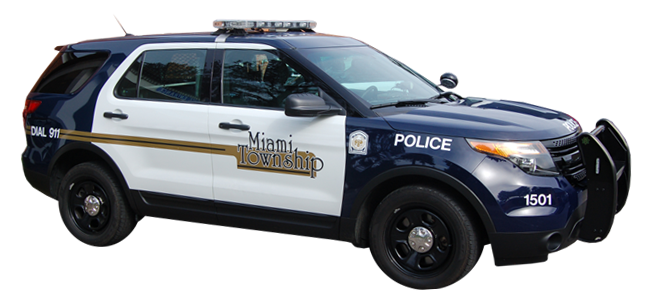 TRAFFIC SAFETY UNIT
The traffic safety enforcement officers are primarily responsible for enforcing Ohio Vehicle Code statutes, enforcement of local traffic ordinances, and investigation of vehicle collisions. The purpose of the Traffic Safety Unit is to create safer roadways for motorist, cyclists and pedestrians. This is accomplished through enforcing traffic laws and educating citizens. The traffic safety officers respond to community complaints regarding traffic safety issues and provide dedicated enforcement at high collision intersections.
If you are concerned about a specific traffic related issue, you are encouraged to contact the MTPD at (513) 248.3721.
BIKE UNIT
The bike officer's patrol anywhere in Miami Township's thirty-three square miles with the exception of interstate 275. The officers ride Trek Mountain Bikes which facilitates riding on paved roads and off road surfaces. Bike officers perform nearly all functions that one would find an officer performing in a police car.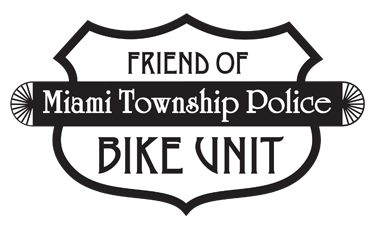 The Miami Township Police Department bike officers enforce miscellaneous traffic regulations and speed limits by using hand held laser and radar units. Officers on bicycles are not confined to roadways. They enjoy riding on the many different pedestrian paths, trails, parks, and other areas police work takes them.
Bicycle officers utilize stealth to their advantage. Bike officers commonly patrol at night using the cover of darkness to their benefit and are able to safely patrol neighborhoods, parks, and business districts while not emitting any light or noise in the process.
If you would like our bike unit to put on a bike safety talk and a bike parade with the children in your neighborhood\ just give us a call and we will arrange it. Our members understand how it's easier to relate and interact with a police officer on a bicycle and we take pride in being approachable by the public as we peddle thru your community. When you see us out and about feel free to stop and ask us for one of our "Friend of Miami Township Bike Unit" stickers.
HONOR GUARD
The Honor Guard was formed to perform at civic functions and to honor fallen officers. Posting of the Colors is a common function and the Miami Township Honor Guard has performed this service at Trustee Meetings, Citizen Police Academy graduation ceremony. The dedication of the 1776 Memorial Gardens and the Korean War Memorial at Miami Meadows Park. The Honor Guard marched in parades such as the Miami Township's Holiday Parade and Cincinnati Police Memorial event. The Honor Guard represented Miami Township at several funeral services for lost officers.
The members of the team attended an intensive one week seminar in Goshen Indiana. They were taught to march in unison in both rank and files and how to transition between formations. They were instructed on the following topics: flag folding, flag etiquette, posting of the colors, casket guard, casket movement, handling flags of special dimensions (such as casket specific flags) firing details, funeral service and military manual of arms.
The officers assigned to the unit chose the uniform style in which they were the most comfortable. They are uniquely different for this area of the country. The uniforms were purchased from Neptune Uniforms in Haverhill Massachusetts, but were made at Fechheimer Uniform Company in Blue Ash Ohio, which is only 15 minutes from Miami Township.