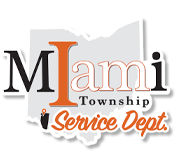 The Miami Township Service Department is responsible for maintenance of all Township roads, parks, cemeteries, buildings and vehicles. The department employs a Service Director, two supervisors and 14 full time employees.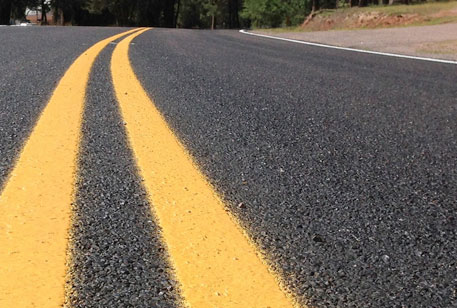 2023 Street Resurfacing List

This year work will be done on just over 11 miles of Township roads. The Township uses the services of Stantec Engineering to scan and record the asphalt, curbs, and gutters on every street in the Township. The results are placed in a database using several categories to compare conditions. This data is then used to prioritize streets for the repaving program. All work is anticipated to be complete before the beginning of the school year.
2023 Street List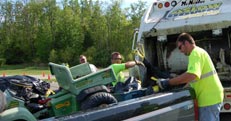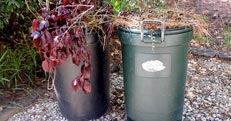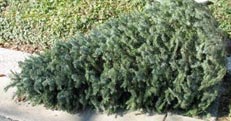 Brush Vouchers: Miami Township residents can drop off tree limbs and brush at Bzak Landscaping year-round. Bzak Landscaping is located at 9/31 Round Bottom Rd. They will accept all limbs and brush from Miami Township residents at no charge who present a free voucher. The vouchers are available at the Miami Township Civic Center, or at the Miami Township Police Department between the hours of 8:00 am and 4:00 pm, Monday-Friday.

Proof of residency is required to obtain a voucher. One voucher is required per load. There is no limit to the amount of vouchers issued per resident. Please contact the Service Department at 248.3728 with any questions.

====================

Clean Up Days: Clean Up Days occur each spring and fall. The Service Department will have serveral trash dumpsters brought to the Civic Center parking lot located at 6101 Meijer Drive for residents to drop off damaged or unwanted household goods. This includes furniture, toys, bikes, grills, concrete blocks, building or landscaping lumber, appliances, etc. Items that are NOT ACCEPTED include yard clippings, leaves, tires, wet paint, anti freeze, or any hazardous material. We will also offer an on-site PAPER SHREDDING SERVICE ON SATURDAYS ONLY.

Mattresses and box springs MUST be wrapped in plastic and sealed with tape.

Must show proof of Miami Township residency required. For additional information, please contact the Service Department at 248.3728.

====================

Christmas Tree Recycling: Christmas tree recycling starts on December 26 and ends on January 31. The drop-off locations are at Miami Meadows Park at 1546 State Route 131 and Paxton Ramsey Park at 6265 Price Rd. Drop-off areas will be clearly marked at the parks.

*** PLEASE NOTE: Only trees WITHOUT plastic tags, ornaments, tinsel, etc. will be accepted. The recycling company WILL NOT accept anything other than bare trees! Thank you for your cooperation.


====================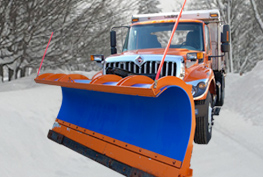 WINTER OPERATIONS

Cold weather is upon us and that means the Miami Township Service Department will be keeping the Township's over 600 streets safe from ice and snow. Those 600 streets combine for approximately 157 miles of roads. Check out the information below for safety tips and explanation of the technology we use in our fight:
Snow Emergencies
•
Snow and Ice Tips
•
Salt & Brine Treatment