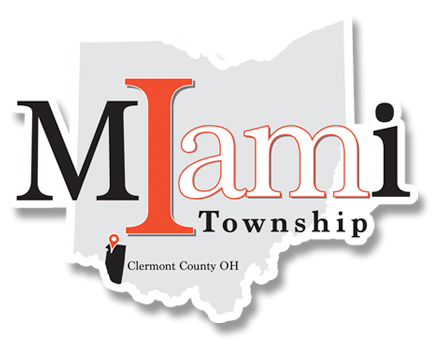 Many student families of the Milford School District call Miami Township home and are #MiamiTownshipProud!
Eight out of nine
Milford schools are located throughout our community. Miami Township is one of the fastest growing, family-friendly communities in greater Cincinnati with a unique blend of residential and business areas combined with excellent parks, recreational facilities for activities of all ages, and a Township that values its residents.
Miami Township is consistently recognized as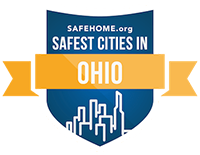 a great place to live.
Ranked No. 3 as Ohio's Safest Cities, and #1 south of Columbus,
by
SafeHome.org
utilizing 2018 FBI data, residents and business within our community receive high quality police and fire services and experience minimal crime activity.
The Township received an
"A" grade from Niche.com as one of the best places to live in Ohio
. Our community rated extremely well overall in the categories of public schools, housing, crime and safety, diversity and family-friendliness.
TOP EMPLOYERS
– Miami Township is proudly home to six out of the top 20 employers in Clermont County. The IT industry boasts the highest number of jobs with Siemens and Tata Consultancy combined employing over 1,660 people.

(Tata Consultancy Employs
1,000
)

(Siemens PLM Employs
660
)

(Alliance Data Employs
353
)

(Healthsource of Ohio
175
)

(Cintas Employs
170)

(Lykins Employs
150
)
Check out all top 20 employers in our area:
https://clermontcountyohio.biz/site-selection/top-employers/


Consistently in Top 50 Communities Ranked by Cincinnati Magazine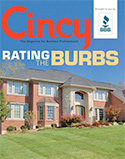 Cincinnati Magazine featured Miami Township in its review of communities in 2018 for safety, education, housing and more. Here's how we did and a look at interesting data collected by Cincinnati Magazine about our community:
2016 Population -
42,146
Education Ranking -
20
Median Home Sale in 2017 -
$245,000
2016 Homes Owner-Occupied -
84%
Average Commute to Work -
25 minutes
COMMUNITY DEVELOPMENT
PARKS
SERVICE
POLICE
FIRE & EMS
Miami Township Proud!
We invited you to explore our website to get to know our community and find out why so many people proudly call Miami Township home. Click the buttons below to see the abundance of recreation opportunities, professional public safety services, and events we host to bring our residents together as a community.
Connect with Us!