Miami Township OH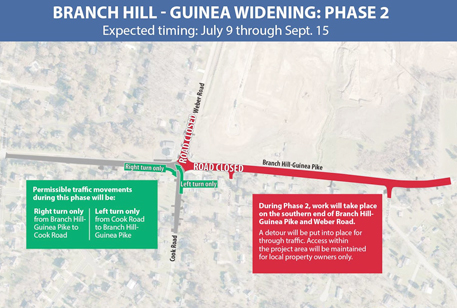 Clermont TID Road Project
Branch Hill Guinea Pike: Weather and unexpected utility issues have extended the length of time crews need to safely open Branch Hill-Guinea Pike to two-way traffic. As a result, the current road closure on the southern end of Branch Hill-Guinea Pike and Weber Road will remain in place through Sept. 15.
PROJECT DETAILS
•
TID on FACEBOOK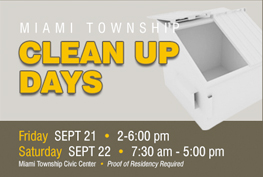 Clean Up Days
Fall Clean Up Days are scheduled for SEPT 21 & 22 at the Civic Center. The Service Department will have several dumpsters brought to the Civic Center parking lot located at 6101 Meijer Drive for residents to drop off damaged or unwanted household goods.
ADDTIONAL INFO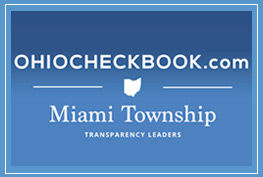 Township Checkbook
Find the Township's online checkbook at
MiamiTownshipClermont.Ohio
Checkbook.com
.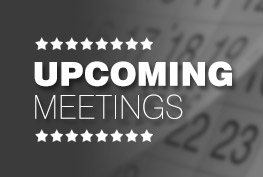 Public Notice
• Trustee Special Meeting (8/16)
• Trustee Busines Meeting (8/21)
• Board of Zoning Appeals (9/10)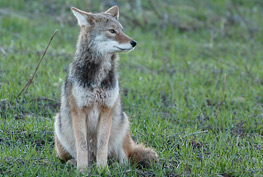 Coyote Info
Spot a coyote - want to know more about what to do, or how to avoid a confrontation altogether? Check out the info below:
ODNR Website
•
Interview with ODNR